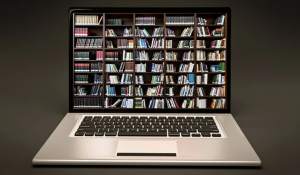 YEAR-LONG LESSON PLANS: #201-Tumblebear Gym Preschool Package,  #201.2 -Tumblebear Gym Preschool Program 2nd Edition, #202-School Age Year-Long Lesson Plan Book, #203-Dancing Gym Bears Year-Long Lesson Plan Package, #205-Gym-N-Learn Educational Preschool Year-Long Lesson Plan Package, #206-Cheerbears Year-Long Lesson Plan Package, and #209-YogaBears Year-Long Lesson Plan Book and video.
ADDITIONAL LESSON PLANS: #119-Daycare Lesson Plans, Sample Class & Lecture, #157-Boy's GymBears Lesson Plans, #213- Parent and Tot Complete Training Kit, #225-Patti's Greatest Hits Preschool Lesson Plan Book, and #226-Preschool Theme Lesson Plans From Across the USA.

HOW TO TEACH: #500-Flaghouse Presents... Patti Komara's Fast Track Training System for Preschool Gymnastics, #130-Fun & Unique Trampoline Skills for Kids, #136-Activites & Skills for the Tumbl Trak, #137-Teaching Aerial Cartwheel, #138-Teaching Bars to School-Age Students, #139-Teaching Beam to School-Age Students, #140-Teaching Tumbling to School-Age Students, #143-Teaching gymnastics in a Dance School, #151-Activities & Skills for the Air-Trak, #169-Hundreds of Stations for Preschool, #170 - The Dirty Dozen Mistakes Teachers Make and How to Correct Them, #179 Teaching Gymnastics to a Three-Year-Old, #182 -How to Teach a Cartwheel, #185-Stations and Circuits Galore, #194-How to Teach Parent and Tot Classes, #199-More Stations and Circuits Galore#208-Teaching & Spotting Preschool Tumbling, #228- How to Teach a Back Handspring Plus Sample Back Handspring/Back Tuck Clinic,  #231 - How to Run an Amazing and Profitable 30-Minute Cartwheel Clinic, #607-Cartwheel and Obstacle Course, and #705-Progression Sheets for All Ages.
IMPROVE YOUR TEACHING:  #131-Stations, Circuits, and Obstacle Courses, #141-How to Spot Preschool & Beginner Gymnastics, #142-Skills With Inclines, Trapezoids & Octagons, #154-75 Preschool Tips in 75 Minutes, #161-Excellence in Preschool Teaching, #164-The Top 25 Tips for Your School-Age Program,  #172-School-Age Stations and Drills, #181- Class Management for Preschool Classes, #184 - Creating Spectacular Preschool and School-Age Classes, #196-Parent and Tot, Creating Moments, #197-Be the Teacher Every Parent Ways (digital download), #198-"Another" 25 Tips for Your School-Age Program, and #211-What Makes a Great Teacher.
BUSINESS TOPICS ON DVD AND EMPLOYEE HANDBOOK: #400-Gymnastics School Operations and Sales Manuals, #403-Forms & Coloring Pages Book & Text CD, #404-Patti's Pearls of Wisdom, #144 Hiring and Training a Top Notch Staff, #148-Problems Facing Women Gym Owners, #149-Keeping & Inspiring a Top Notch Staff, #152-Unbeatable Customer Service, #153-101 Ways to Keep Your Staff Happy, #156-Turning Staff Meetings into Celebrations, #158-101 Ways to Get More Students, #159-Eight Key Business Strategies-Goals You Must Make and Achieve, #160-Creating Ads That Get Stellar Results, #162-Encouraging New Hires with a Training System That Works, #163-Front Office Excellence, #164-The Top 25 Tips for Your School-Age Program, #165-Increase Your Daytime Income with Preschool Special Events, #167- Customer Service Systems That Make a Dramatic Difference in Retention, #168- The 7 Secrets to Filling Your Classes, 171-Supersize Your Gym Growth Strategies for Your Business, #173-Balancing Owning a Gym and Your Personal Life, #180 I Did It - I Love It, #183 -The Secrets to Organizing Your Time for Gym Owners, #187 - How to Drive Profits with Effective Email Marketing For Gym and Dance Schools, #188 -How to Keep That Brand New Student, #189- Happy Leadership, #190-Raising the bar in Your business, #192-Tech Tips for Your Gym, #193-8 Powerful Ways to Grow Your Business, #195-Lessons Learned in 50 Years in Business, #406 - Info I Learned From a Recent Lawsuit, and #803-Patti's Gymnastics Employee Handbook. 
GAMES, PROPS, AND ACTIVITIES: #110-Cooperative Games, #121-Games for Bars, Beam, Tramp, & Tumbl Trak, #174-Fun Stuff to Do to Start and End Your Class, #175-Cooperative Games and Parachute Fun, #176-Top Parachute Games, #177-EZ FUN Birthday Parties, #218-Using Props in Class, #601 Its Showtime!
PARTIES AND CAMPS: #155- Camps-One Day Money Makers and #165-Increase Your Daytime Income with Preschool Special Events
AWARD PROGRAMS, COLORING BOOKS AND PAGES, AND SKILL CARDS: #229-Preschool and School-Age Star Achievement Award Program, #230-School-Age Tumbling Star Achievement Program, #713-Tumblebear Coloring Book, #707  Laminated Skill Cards, and  #405 Original School-Age Gymnastics and Ninja Worksheets
Please call Bernadette at 219-865-2274 if you would like to discuss an installment plan.