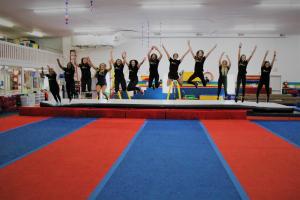 In this 1 hr. 5 min. video and 25-page eBook Patti gives you ideas on keeping staff and how to make them feel they have more than just a job, they have a career. She also discusses working with abusive and difficult employees, the three key motivators for your staff, and how to schedule for their convenience and your benefit. 
"I've been employed at Patti's All-American since 1998.  Patti All-American provides a clean work environment, great co-workers, and a top-notch facility.   All-American utilizes the best technology with the latest software, computers, and office equipment that makes our office the most efficient. I appreciate the advanced opportunities and education and training that's provided.  With fun office celebrations (meetings), an annual Christmas party (Whoo Hoo – or should I say Ho Ho!), vacation time, insurance benefits, and holiday pay too – All-American has the complete package!  Ha – I never think of it as a job . . . it's an awesome opportunity." Claudia Pienta, Tech Manager and Day Office Manager
We guarantee proven techniques and profit-building ideas in every product OR your money back within 30 days of purchase. We ship within 24 hours.  
Customers who purchased this product also purchased