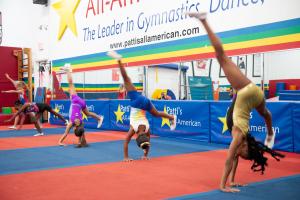 Rhonda Zaluckyj leads a student through a 13-station obstacle course for teaching Cartwheels to Preschoolers. Plus she shows:
-Additional stations for group teaching
-Prerequisites for doing a Cartwheel,
-How and where to spot
-How to use props to teach a cartwheel
-Common cartwheel errors and how to correct them
-Additional information on variations and combinations This is a definite must-have addition to your Preschool training library.  (43 min. & 7-page eBook)
We guarantee proven techniques and profit-building ideas in every product OR your money back within 30 days of purchase.
Customers who purchased this product also purchased