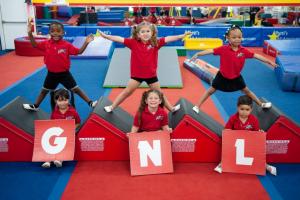 (1 hr. 40 min. video & 198-page eBook) Gym-N-Learn is a fitness-based educational preschool, ideal for gym owners looking to make more DAYTIME MONEY! This easy-to- follow 198-page, year-long lesson plan eBook provides step-by-step class themes, storytime, circle time, alphabet work, and table time. It comes with a video of sample classes. All lesson plans are editable. SCROLL ALL THE WAY DOWN TO WATCH A VIDEO CLIP.  
The lesson plans Included in this package:
-Introduce the Alphabet Letters 
-Letter Sounds
-Letter Tracing
-Introduce Numbers 1-15 
-Proper Pencil Holding
-Cutting/Scissor Safety
-Introduce Colors 
-Months of the Year
-Calendar Counting
-Counting
-Shapes
-Rhyming
-Weather
-Same or Different 
-Patterns
We guarantee proven techniques and profit-building ideas in every product OR your money back within 30 days of purchase.
Customers who purchased this product also purchased